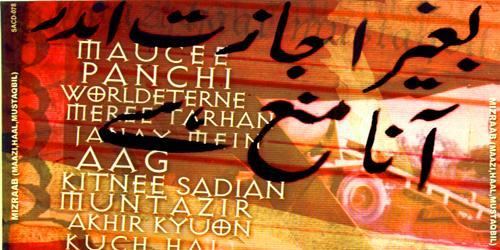 Baghair Ijazat Andar Aana Mana Hai
So finally we are back *phew*. It took us a while to come up with a new website and seriously whether you agree or not it looks really good and simple and I love it. Imran has done a great job yet again with the designing. We skipped Version 2 because we started working on it but we were too lazy to complete it, so now we are on Version 3. I was almost done with the website in July 2009 but due to my damn Job i was unable to fully complete the website. The website is fully functional, we are updating it and if you find any bug or any mistake kindly point it out.

Wordpress ahhh I am new to this system that we are using right now and it took me a lot of time to understand it and I had to read documents and read countless discussions on wordpress forum to actually know this damn thing. I was so frustrated when for a whole week I was unable to come up with the posting template. It's really easy to say "Where is the new website?" but I challenge everyone to try it yourself for a change instead of just bitching around, you'll know what I mean.
This version contains a vast variety of gadgets to meet our requirements for example the Concert Updates section on the Right Sidebar will be updated so that you can just click on the link and get all the information you need regarding Mizraab's Live Performances. Then we have Polls, Infobox, Music Player, on the website so that you get everything you need about Mizraab =)
The site is yet again designed by JunOOnis (Imran) and maintained by Me (Rameez).
Comments