Imran Razzaq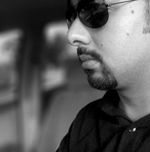 A Junooni turned Mizraabian, Imran was one of the earliest fans of Mizraab. He was already a fan of Faraz Anwar from his Collage days and as soon as Mizraab released Insaan on Television Imran instantly became a Mizraabian. Without Imran i am sure Mizraabianz.com wouldn't have been there.
Rameez Asif – (RamEEz)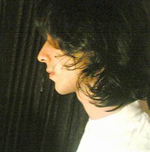 I don't know what to say. I am just a big fan of Faraz Anwar & Mizraab. I have actually seen Mizraab grow from Insaan to Woh aur Main. I still remember the childish things i did in the past but then again I loved Mizraab and it was really hard to ignore people talking bad about Mizraab or Faraz Anwar. I was and I will be a Mizraabian forever.
Wahab Khatri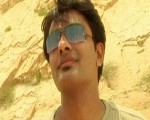 Wahab joined Mizraabianz in 2003 and he is one of the oldest fan of Mizraab. He has been Mizraabianz.com backbone and he has literally attended almost 99% of Mizraab's live performances not only in Karachi but in Lahore as well. Almost all the video footage we have on our site is recorded by Wahab.
@sh Khan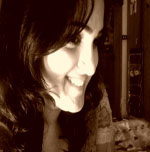 @sh was the very first female user we had on Mizraabianz.com and a very dedicated one. She has been a Mizraabian for the past 6-7 years now. She has helped Mizraab in getting exposure during the time when it was highly needed by the band. @sh is our forum moderator as well.

Rehan Altaf
Rehan become a part of Mizraabianz.com when Mizraab already had countless fans but he made his way in becoming a Team Member of Mizraabianz.com by helping us in providing Information about Mizraab's concerts before anyone else. 90% of the Pictures you see in the Gallery are taken by Rehan. He has been an ardent fan of Mizraab through out the Musical Career of Mizraab.

Wajahat Syed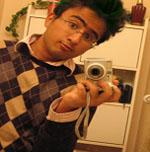 Wajahat a.k.a Systembug has been with us for the past 5 years now and he is the youngest member of our team and a very very dedicated one. No one has been as regular as him on the forum. His photography is outstanding, you can check his photographs on the forum.
Mizraabianz.com Forum Board
Currently Mizraabianz.com Forum Board have total of 82334 articles with 1636 registered users. Through out the years we had a lot of regular Forum posters. We consider them as a part of our Team and we would like to pay a tribute to those users.
we thank;
Forum Moderators
kingdom-of-hatred, Sania, miffy, Dazed
Regular Contributors
Rawfay, MW, Amby, Mayn, Passion, abstract art, ShayfiBoy, hamzaq88, black tears, Omer, Limaj_daas, Pistavampire, Violent Corpse, Bhai, shani21m, mudassir124, OMI, Maisam, acoustic_soul, Kill 'Em All, Scorpion King, Creeping_d3th.
I am sorry i am sure i have missed a lot of names.
Youtube, Facebook & Myspace Mizraab Managers
These days most of the bands in the world use Youtube and Myspace instead of a proper website to update their fans regarding their Concerts, Albums and what not. There are a couple of guys who update and manage Facebook, Youtube and Myspace for Mizraab. We at Mizraabianz.com consider them as a part of our Team.
Facebook
Mizraab by Khurram Syed (Khurram AxE)
Faraz Anwar by Aman Hassan
Myspace
Mizraab by Zain Islam (sporti29)
Youtube
ha5h , 12distortion , morvinkamran , zeal0us , mizraabonline