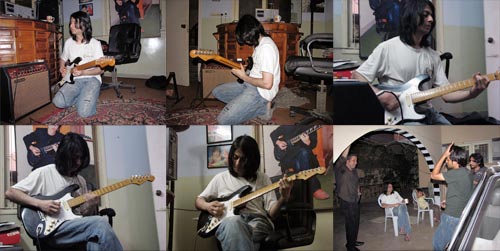 Mizraabianz.com Meets Faraz Anwar in Karachi (April 2010)
Dated: Tuesday 20th April, 2010
On 3rd April 2010 I received a SMS message from Faraz Anwar that he is coming to Pakistan. The last time I saw Karachi was in 1989 and for the past 9 years I have been trying to visit Karachi and I thought that this is the right time to visit Karachi.
So on 20th April Me, Rawfay and Rehan visited Faraz Anwar's house and recorded a couple of videos for you guys. So Enjoy and oh yeah Scroll Down to check out a Bonus Track.
Visuals
1. Random Jam (23 MB)
2. Woh Aur Main (14 MB)
3. Meri Terhan (15 MB)
4. Kitni Saadian (12 MB)
Stream Online
Bonus Track
Faraz Anwar – Take on Me (A-ha – Rock Cover)

Comments