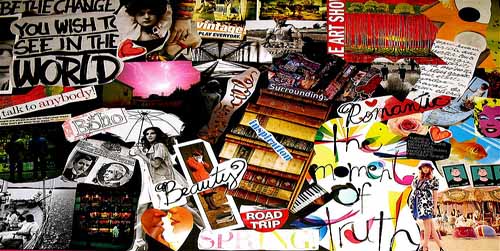 By: Sameen Amer
Published: Friday June 4th, 2004
With the release of the band's latest album 'Maazi, Haal, Mustaqbil', Mizraab has become a well-known name in our music industry. We caught up with Mizraab vocalist/guitarist Faraz Anwar for a little chat about the band…
Us: How did the band start off?
Faraz Anwar: Mizraab was formed in 1998. It's always been my band. For the first album, I took Khalid on bass and Akhter Qayyum. Now with the second album, the band has Jamal on Rhythm guitars, Irfan on drums and Faraz Arshad on bass. I remain the lead vocalist and guitarist and the composer. Hopefully these will be the final members now.

Us: What does the name of the band signify? Who came up with this name?
Faraz Anwar: Mizraab is the thing that one wears while playing the sitar. My father suggested the name.

Us: How would you describe the sound of Mizraab?
Faraz Anwar: It is alternative progressive rock.

Us: Are there any personal influences that reflect in the sound of Mizraab?
Faraz Anwar: Yes, all the songs are based on my personal experiences, on my feelings and thoughts.

Us: Your album 'Maazi Haal Mustaqbil' has been released. Tell Us about it…
Faraz Anwar: Alhamdollillah, the album is doing very well in the market. Our fan following has increased a lot. The album has been released only in Pakistan but it has been appreciated all over the world. A lot of people who don't even understand Urdu like the music and are requesting for the English version of the album.

Us: Do you guys have any favourite tracks on the album?
Faraz Anwar: For me all songs are equal, but yes the members enjoy playing 'Aag', 'Panchi', and 'Insaan'. 'Kitni Sadiyaan' is also one of their favourite.

Us: Tell Us about the video for 'Kitnee Sadiyaan'…
Faraz Anwar: It was shot in the month of March at the Lahore Railway Station. We had a wonderful time there as the band went by train to Lahore along with the song director Baber and the camera crew. I was not feeling well in those days but still enjoyed the train journey due to Baber's jokes. He kept us all laughing throughout. The song is basically a commercial number, showing the touch of love and happiness in ones life.

Us: Will we see the videos for any other tracks on 'Maazi Haal Mustaqbil'? If so, then which ones? And how soon can we expect the next video?
Faraz Anwar: Inshallah! We have plans to do videos of 'Maucee', 'Panchi' and 'Muntazir', but first we are looking for sponsors. We will try to give at least one video by the end of September.

Us: Mizraab has also done some live gigs. What do you like better: recording tracks or performing live?
Faraz Anwar: Of course performing live, as that's where the people can judge a band's performance. Recording and playing live are two very different things. For the market, a recorded album is better and for the concerts, ones performance should be hundred-percent live.

Us: Faraz, you were on tour with Ali Haider. How did that go?
Faraz Anwar: Yes, I manage the guitars for Ali. The UK tour was ok but I did not enjoyed much this time as I was not feeling well throughout the tour.

Us: What do you think about this latest inclination of our music industry towards rock music and more experimentation than we have seen before?
FA: First of all, it's a relief! At last people has started to listen to rock music and to count it as music. Our music industry is not so much supportive towards rock and alternative kinda stuff but at least they are playing the heavy songs now. Media plays a very important role in improving the listening of the local public. The changes are good but we need more rock shows and publicity to let people know more about metal and stuff.

Us: What can we expect from you guys in the imminent future?
FA: Nowadays, we are all busy jamming as we hope to have lots of concerts and yes, InshAllah, Mizraab will be performing on the 29th of May in Karachi. We also look forward to performing in other cities. We have plans to get some sponsors and do new videos. We are working on our website as well and have plans to bring out some merchandise stuff. And there are many TV shows and recordings.

Us: Any message for the readers of Us and for all the Mizraab fans out there?
FA: First of all, we would like to thank the readers for liking Mizraab and voting for the band (in the music poll that Us conducted last month). Mizraab has fans all over the world. Our album 'Maazi Haal Mustaqbil' revolves around the life of 'insaan' so we want to give the message of peace and strength to everyone. Today's life is very tough. One faces a lot of tensions and grief but remember always 'maucee gunah hai saans hai to zindagi ravan hai'. Stay cool!!
– By Sameen Amer
Comments