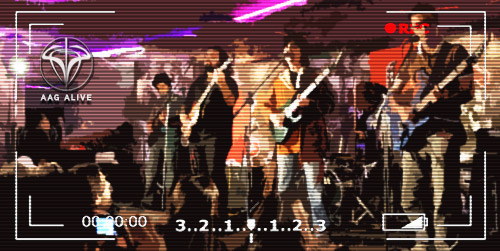 Mizraab – Aag Alive (2013) Audio Release
Release Date: 1st February 2013
Genre: Live Album
Playing Time: 47 Minutes
Label: Internet Release
Recorded back in 2007 for Aag Tv's "Aag Alive" show. This was one of the major performances by Mizraab recorded for Television featuring 3 Guitarists. Mixed and Mastered by Faraz Anwar, we are releasing the Audios in the form of an album.
Audios
01. Ujalon Main (Live) – (4:43 Min)
02. Meri Terhan (Live) – (13:04 Min)
03. Insaan (Live) – (7:25 Min)
04. Kitni Saadian (Unplugged) – (4:28 Min)
05. Dil Dil Pakistan (Live) – (2:33 Min)
06. Panchi (Live) – (9:04 Min)
07. Izhar (Live) – (5:20 Min)
Credits
Faraz Anwar: Vocals & Lead Guitars
Shahzad Naseem: Rhythm Guitars
Rahail Siddiqui: Bass Guitar
Faraz Ahmed: Rhythm Guitars
Irfan Charlie: Drums
Stream Online
Comments